Keeping up with COVID — Workers' Health Matters
It's hard to keep up with information during this pandemic. New studies and reports about the SARS-CoV-2 virus and COVID-19 come out almost daily. Lots are "free access". Some are helpful, others confuse, and still others justify preconceived ideas by mis-representing information.
This page concentrates on information important to workers. It uses reliable sources, especially those familiar with workplace hazards and protection measures. It tries to cover the basics and relevant information from an occupational health perspective. 
Those basics apply in "normal" times or a pandemic:
What's the hazard?
Where does it come from? How?
How do we find the hazard and symptoms/effects it causes?
What should be done to prevent or reduce the hazard:
The materials and links include worker-oriented materials, links to studies, comments about them, and information about transmission and protection measures. Topics include:
At the source?
Along the path?
At the receptor/worker?
What's the best way to protect workers, especially in the face of uncertainty?
Where can we get ideas and inspiration to respond to the hazard?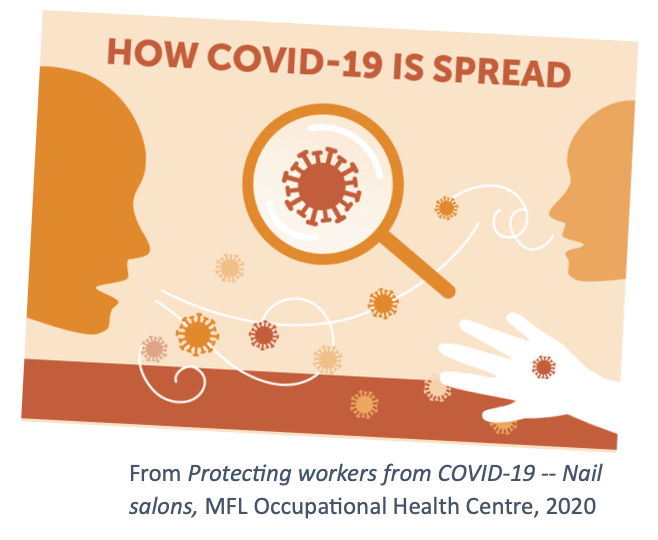 Transmission routes — why small respiratory particles and airborne routes matter
Principles and approaches (especially for schools)
Ventilation
Guidance For Specific Jobs:
Meat & Poultry Processing Workers